Margaret Rogers Phipps
(1888-1968)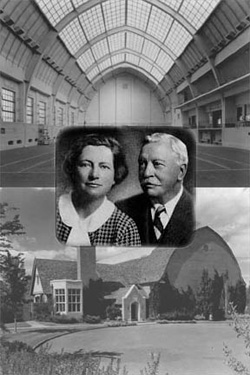 Margaret was one of Colorado's greatest tennis benefactors. She helped make the Colorado State Open the state's major tennis event by bringing in the world's greatest players, including Don Budge, Gene Mako, and Jack Kramer. Margaret not only paid these top players to come to Colorado, she also paid for Denver's top junior players to receive lessons.
Margaret and her husband, Colorado's late U.S. Senator Lawrence Cowle Phipps, built the Phipps Estate between 1931 and 1933, including the Phipps Tennis Pavilion, which housed Colorado's first indoor tennis court. The family court was a special place, and during extended rain delays, numerous tournament matches were played there.
Margaret didn't become a dedicated player until age 40, but that didn't stop her from winning the Colorado State Open women's doubles championship three times.